So, I recently had some pretty weird photos posted on here from my cemetery "photo shoot". I (along with others) have pretty much ruled out smoke, breath, fog, leaves, etc. for this photo.

Behind the cut are faces/figures that I, as well as others, have seen in this mist. I am not a professional, and am probably way off on these..but this is what I see. Please comment and tell me if you see anything else!

ORIGINAL PHOTO: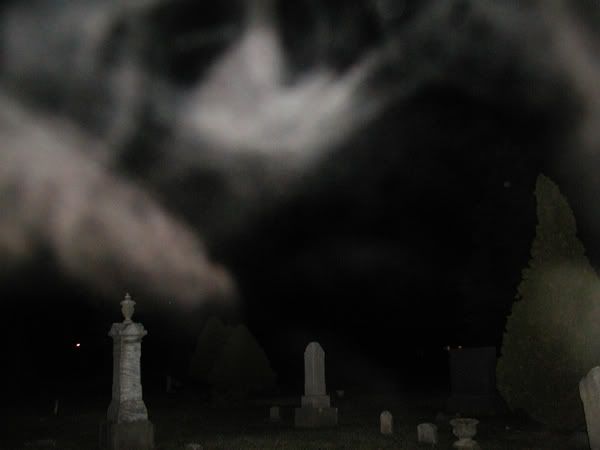 ENHANCED VERSION OF PHOTO: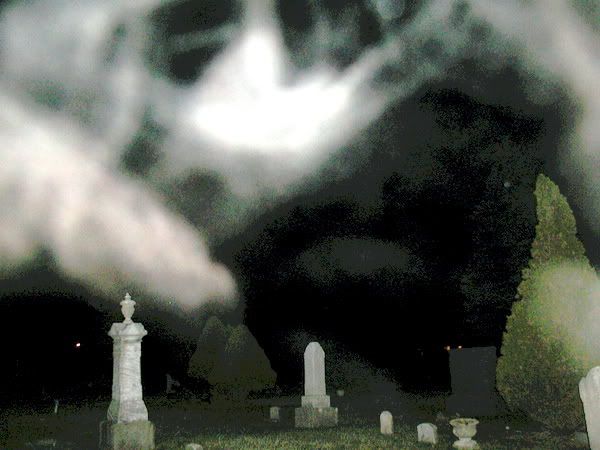 Big woman's profile?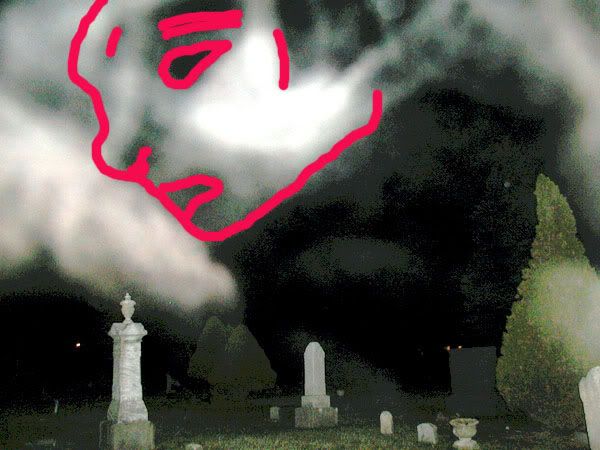 Dumb face?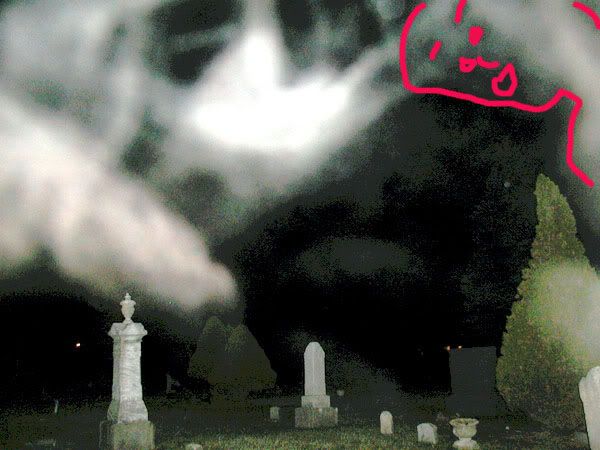 Baby..?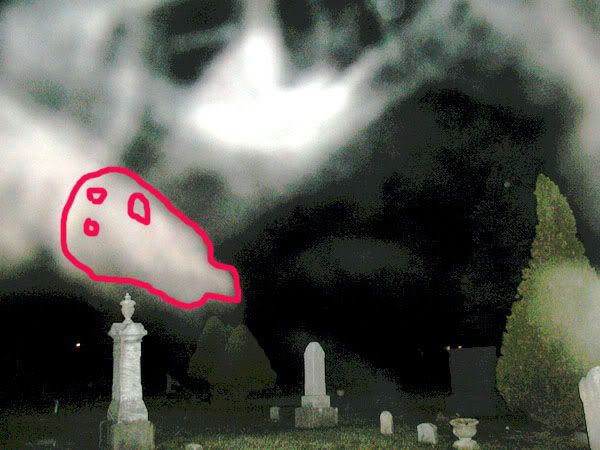 Marge Simpson? Or maybe its just a woman lying down with her hair falling?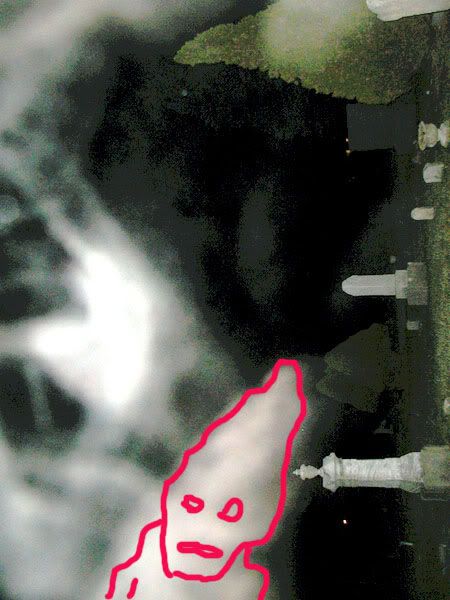 Head, shoulders, arms?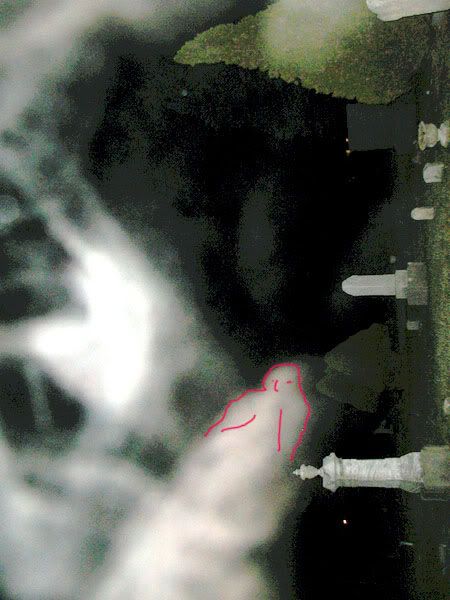 Profile?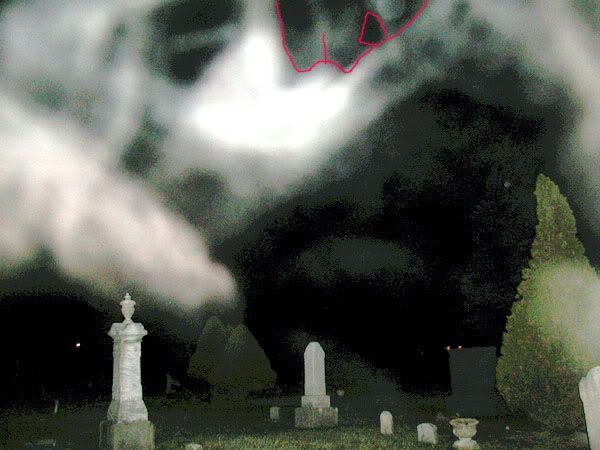 Fat person flying? ..lol